Why Is Justice For Preethi Trending On Twitter? Telangana medical student Death In Hyderabad
Over the past few years, awareness of mental issues has come forward and people are now actually concerned about it. Mental health issues are not a non-serious matter which we usually take it lightly, in fact, it is a serious matter and we should actually be aware of the consequences of it otherwise we will only regret it. There are many people who don't about their bad mental health problems just because they think that society will not accept them and call them insane or crazy. It is the bitter truth of society that we do not take mental issues seriously and think they to be non-serious problems but when the harsh repercussion of it came only then do we start talking about it.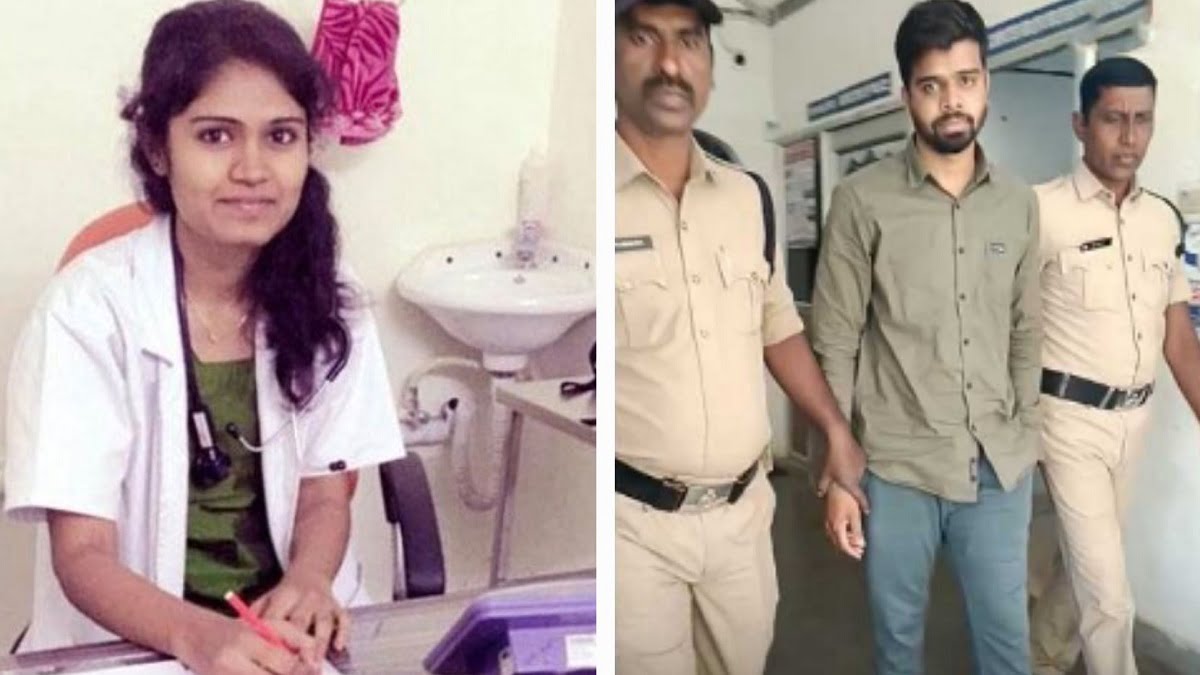 Why Is Justice For Preethi Trending On Twitter?
There are many people who are ending their life just because of this issue and now one more name has been added to this list where a medical student ended her life. The matter is not just related to the mental issue but as well as the case of harassment which provoke the medical student to end her life. The victim of harassment is identified as Preethi who is no more and her family are totally devasted by her demise. According to this report, Preethi was a medical student and she was facing harassment by a senior pupil in Telangana who attempted suicide by injecting anesthesia and perished in the spite of continuous efforts.
The case has been lodged and the suspect identified as Saif is presently detained by the police. Now this news has outraged the people and stirred social media. People are demanding justice for her and want strict action against the suspect. After struggling for life for around 3-4 days, Dr. Preethi Dharavath, the post-graduate medical pupil was announced dead at around 09:10 PM on Sunday, 26th February 2023. She was a student of Kakatiya Medical College located in Warangal and took her last breath at the Institute of Medical Science, Nizam.
#justiceforpreethi #Hindus pic.twitter.com/CBI4kXGRQN

— Arun Nakka (@nArun4bjp) February 26, 2023
Dr Preethi, medical student from KMC Warangal who attempted suicide after being harassed by accused Dr Saif, is no more.

She battled for her life for 4 days in NIMS hospital but could not be saved.

Justice for Doctor Preethi. pic.twitter.com/X07fdSjLVO

— Anshul Saxena (@AskAnshul) February 27, 2023
Which political leader said -Telangana will have Dalit CM one day to garner votes from Dalits ?

Forget becoming CM, they are not even safe as one dalit Hindu Dr Preeti lost her life because of Dr Saif

The political partner of AIMIM underplays Love Jihad

#JusticeForPreethi pic.twitter.com/FTzAAHYGpZ

— Sheetal Chopra 🇮🇳 (@SheetalPronamo) February 27, 2023
Muslims have more value in Telangana.. Then the home minister's grandson escaped from the rape case and now #DrSaif

The price Hindus pay for being Hindu in states being ruled by "seculars"
Shame on u @TelanganaCMO#JusticeForPreethi #LoveJihaad #preethi #KCRFailedTelangana pic.twitter.com/P8LQuuzWmX

— Hindutva Swag 🚩(100M ᶠᵃᵐⁱˡʸ) (@Hindutva_Swag) February 27, 2023
"Purely murder,నా కూతురు ధైర్యస్తురాలు,కరోనా సమయంలో వద్దన్నా కూడ తన వైద్య వృత్తిని మాన లేదు"

ప్రీతి తండ్రి.#JusticeForPreethi pic.twitter.com/DDbqOXTfwn

— 🇮🇳Shiva Reddy Palle🇮🇳🚩 (@PSR4Bharat) February 23, 2023
సైఫ్ అనే సైకో కి బలి అయిన ప్రీతి తండ్రి ఆవేదన 👇 #JusticeForPreethi pic.twitter.com/XhhiqRpxIn

— A.Venkata Ramana (AVR) (@AerpulaVenkata) February 23, 2023
#Telangana Home Minister Mahmoud Ali's grandson was the rapist of a minor girl in moving car.

A baba/fakir who was taking nude pics/videos of Hindu girls and blackmailing them is a relative of HM.

Jihadist Dr.Saif who "killed" Priti is a relative to the HM.#JusticeForPreethi pic.twitter.com/7606EAmvpB

— Tathvam-asi (@ssaratht) February 27, 2023
Great Development in TS ❤️#JusticeForPreethi #preethi #preethisuicide #TSGovt pic.twitter.com/iaEsjPscqB

— Addicted To Memes (@Addictedtomemez) February 27, 2023
Her father, Dharwad Narendra is a citizen of Telangana and serves at Railway Protection Force A.S.I. He resides in Hyderabad along with his family. He has 3 daughters and Preethi was her younger daughter. Since her childhood, she was very much fond of studies and always wanted to become a doctor. After finishing her schooling, last year, she took admitted to Kakatiya Medical College where she was doing her post-graduation in Anesthesiology. The suspect Mohammed Ali Saif was also studying there and he started harassing her and as a consequence of it, she took her life. Her family is completely devasted by this news and wants justice for her.