Who Was Ryan Clinkunbroomer: LASD Palmdale Deputy Shot Dead
Here we are going to give the details about Ryan Clinkunbroomer as the public is searching for him over the internet. The public is going through the internet to know about the LA deputy Ryan Clinkunbroomer and not only that they are also searching for his death over the internet. So, for our readers, we have brought information about Ryan Clinkunbroomer in this article. Not only that we are also going to give the details about his death as the public is searching about it over the internet. So, keep reading through the article to know more.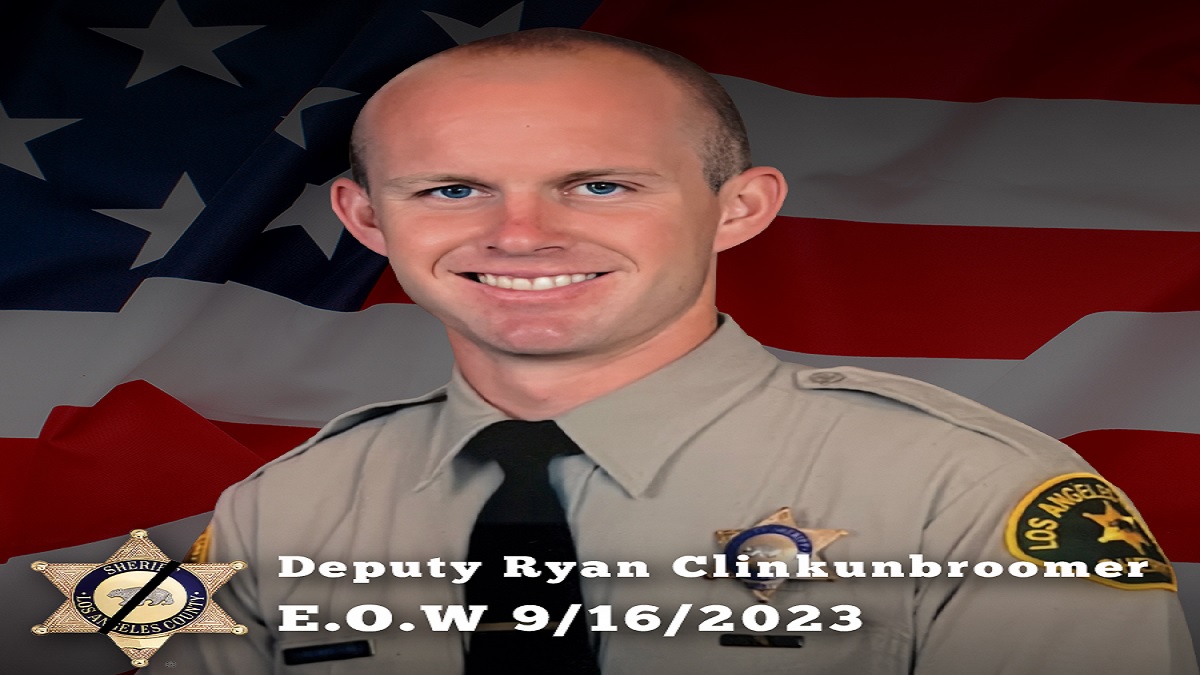 On Saturday, September 16, 2023, the body of third-generation law enforcement officer Ryan Clinkunbroomer was discovered in his patrol car. According to police reports, he was shot and killed as a result. The Los Angeles County Sheriff's Department has in the meantime detained a suspect in connection with the deputy's fatal shooting. After an hour-long standoff in Palmdale on Monday, September 18, LA Sheriff Robert Luna said that the police had detained alleged shooter Kevin Cataneo Salazar. Sheriff Luna was heard saying in a video posted on the department's Facebook page, "Thirty-six hours after the murder of our deputy, the men and women of our department arrested the suspect early this morning."
He praised the "courageous" neighbourhood residents for their assistance, which eventually enabled homicide investigators to identify the culprit. Officers used chemical weapons, and the subject eventually turned himself in, Luna added. "Our special enforcement bureau deputies were so professional in giving the suspect adequate time to surrender peacefully," Luna continued. "Our deputies provided this guy with a chance to turn himself in amicably. The sheriff said, "That is not the right that was granted to our constable out here across the street three days ago. Yessica Salazar, the suspect's sister, said that it was simply raising awareness and not justifying anything.
"He had a mental illness. He could hear voices. We endeavoured to assist him. In other words, we merely wanted it to be known that he wasn't a coward. He was acting irrationally due to schizophrenia, she continued. Clinkunbroomer was "ambushed while conducting routine patrol duties" and "in full uniform, driving a marked patrol vehicle," the police agency noted in a news release. Sheriff Luna posted a statement on Facebook stating that Clinkunbroomer "embodied the values of bravery, selflessness, and was committed to justice." He continued, "Our constable was a devoted family member and a beloved community member."