What happened to Lisbet Olalde? US teen murders parents, siblings, alleges plotting to eat him
In this article, we are going to talk about Lisbet Olalde and Cesar Olalde. Cesar Olalde, age 18, was just detained on May 23 after being accused of killing his parents, Lisbet Olalde, and Oliver. The suspect is currently accused of several capital murders, which carry a death sentence or a life sentence without the possibility of parole. Cesar's parents, Reuben Olalde and Aida Garcia, his younger brother Oliver, and his older sister Lisbet Olalde have all been named as the victims. The victims were allegedly shot by the suspect at various locations inside the home. Cesar was barricading himself inside the Olalde home when police first arrived there. Additionally, they discovered blood splatter and numerous expended bullet shells in various locations inside the Nash, Texas, house. A Lisbet Olalde coworker allegedly stated that the deceased family members were cannibals.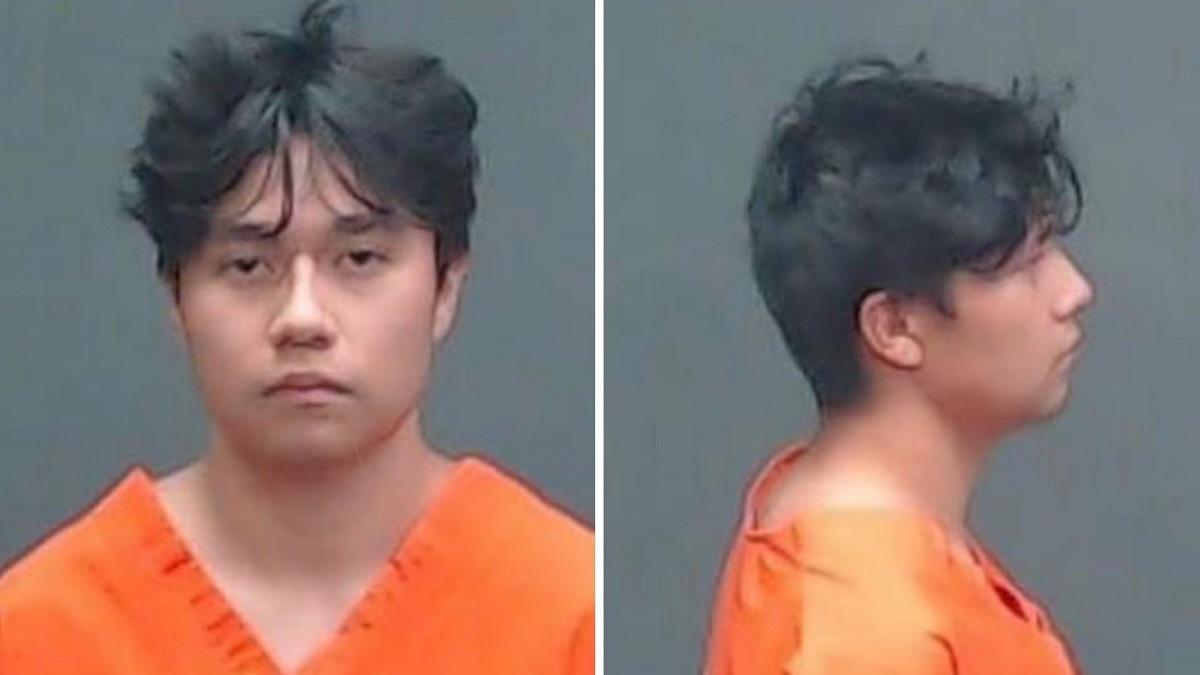 Currently, Cesar Olalde is accused of killing his parents and two siblings and is facing the death penalty. When responding cops reached the Texas home, they discovered the 18-year-old suspect barricading himself inside and threatening to commit himself. The presence of other corpses within the home was also disclosed to the police. Later, Cesar admitted to authorities that he "shot his family" when he fired the trigger. Authorities found the bodies of Reuben, Aida, Oliver, and Lisbet Olalde after convincing him to turn himself in. According to Craig Buster, a Nash police officer, in his affidavit: "The victims looked to have been shot at various locations throughout the house before being dragged to the bathroom. The home's floor was covered in numerous empty bullet shells, and there was blood spatter on various surfaces."
The affidavit also stated that Lisbet Olalde's coworker reportedly went to her house to check for her after she failed to show up for work that day. When the coworker and a family member forced their way inside the house, they discovered Cesar waving a gun at them. Joseph Flieder, a coworker, provided the following statement to the police: He killed his family because they were going to eat him because they were cannibals. According to court records from Bowie County, Cesar Olalde has been detained under a $10 million bond.
We remember Reuben Olalde, Aida Garcia, Lisbet Olalde, and 5-year-old Oliver Olalde.

GoFundMe: https://t.co/MDWnxa5Oyr#EndGunViolence pic.twitter.com/nSIQImQcns

— Newtown Action Alliance (@NewtownAction) May 25, 2023
The officers persuaded Olalde to surrender and then found the bodies of his parents, Reuben Olalde and Aida Garcia, older sister Lisbet Olalde and younger brother Oliver Olalde in a bathroom.

— いぶき (@ibuki53010508) May 25, 2023
News organizations contacted his defense lawyer, but no comment was given. Robert Ward, a neighbor, praised the Olalde family as "beautiful" and said the community's residents were "extremely nice and hardworking." Ward added that Lisbet Olalde had recently graduated and intended to pursue a career as a teacher. Additionally, he mentioned that Cesar was a "good kid" and that his career goal was to become a plumber. The crime scene was visited on Tuesday by a number of law enforcement agencies, including the Texas Rangers, the Texas Department of Public Safety, the Texarkana Texas Police Department, and the Nash Police Department. So this was all about this article. So, Stay tuned to PKB news.