Tsawwassen Accident Today: 4 people seriously injured after multiple-vehicle crash
This is to inform you that a multi-vehicle accident happened on Highway 17 in Tsawwassen. Reportedly, the Highway 17 multi-vehicle crash happened on Sunday evening, August 27, 2023. The authorities have given some imperative details about the accident that happened in Tsawwassen. According to the reports, multiple vehicles piled up on Highway 17 on Sunday evening at 56th Street. Since people watched the distressing scenes on Highway 17, they have been curiously seeking details about the incident. What were the circumstances surrounding the Tsawwassen accident? To know this, you need to read this article till the end. We have explained everything that the officials revealed in the report. Keep reading this article for more information. Scroll down.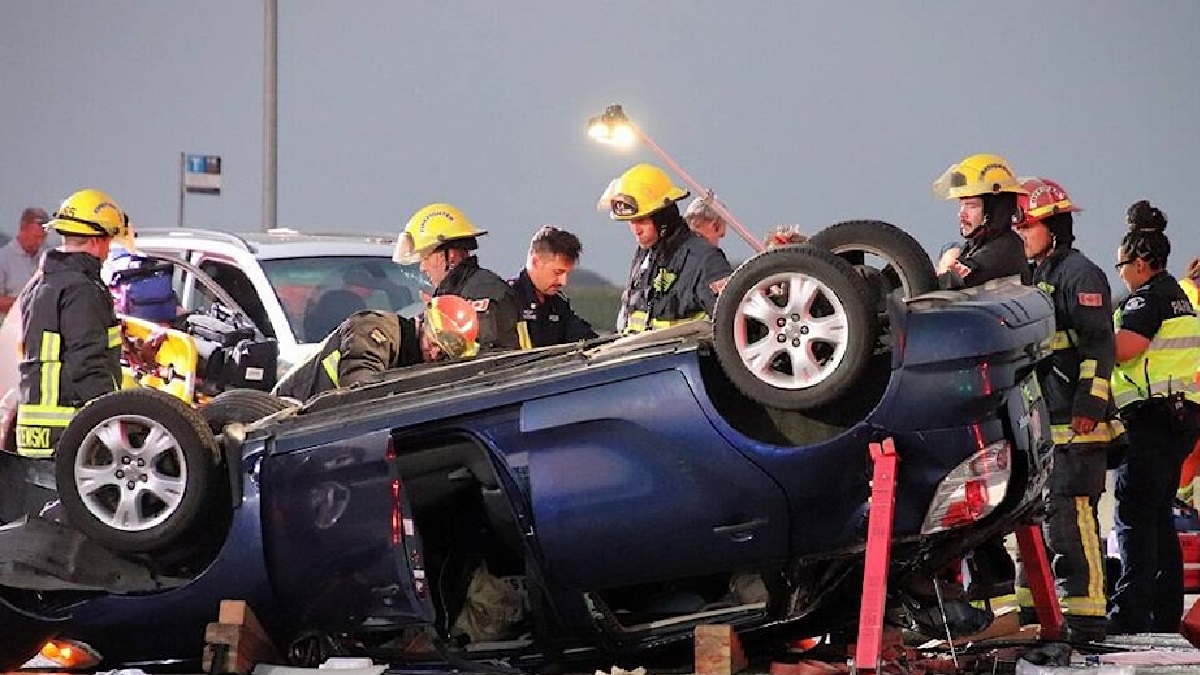 Tsawwassen Accident Today
Reports have suggested that three cars piled up on Highway 17 at 56th Street. This incident reportedly happened at around 7:15 pm and the paramedics were called to the scene at around 7:28 pm. Talking about the injuries, four people sustained serious injuries in the crash that occurred in Delta, BC, on Sunday evening.  As mentioned, the paramedics were called to the scene, BC Emergency Health Services sent a unit of paramedics to Street 56 on Highway 17 to treat the people who got injured in the mishap. The emergency services were quick to respond to the scene, reportedly, seven ground ambulances along with one air ambulance responded to the scene with one supervisor. Scroll down the page and read more details.
Thankfully, no casualty occurred due to this accident. The Delta Police Department confirmed that three vehicles that were involved in the crash on Highway 17 were all cars. The circumstances were explained as one car struck a concert divider on the highway causing the car to roll over and strike a second car. The concrete divider also got displaced from its position and struck a third car. This accident caused a heavy traffic jam on the highway on Sunday evening. Scroll down the page and read more details.
On Sunday evening, the commuters of Highway 17 suffered a major traffic jam due to the crash. The customers of BC Ferries were diverted through Ladner from the route while others were asked to use Deltaport Way instead of Highway 17. A video from the scene also emerged on the internet showing a car flipped upside down and the people at the scene rushing to help the victims. A total of four people were injured in the accident. Stay tuned to this website for more details and further updates.