Stefflon Don Adopted Son Gurjot Died of Cancer Anmoal Kawatra Shares Emotional Video
British rapper Stefflon Don recently embarked on a journey to India, where she not only paid respects to the family of the late singer Sidhu Musewala but also extended her benevolence to a sick child named Gurjot. Stefflon adopted Gurjot and promised to cover the expenses of his treatment. However, amidst this tale of compassion, a somber turn of events took place as Gurjot sadly passed away. The news of Gurjot's demise not only shattered the hearts of those involved but also gained attention both locally and internationally.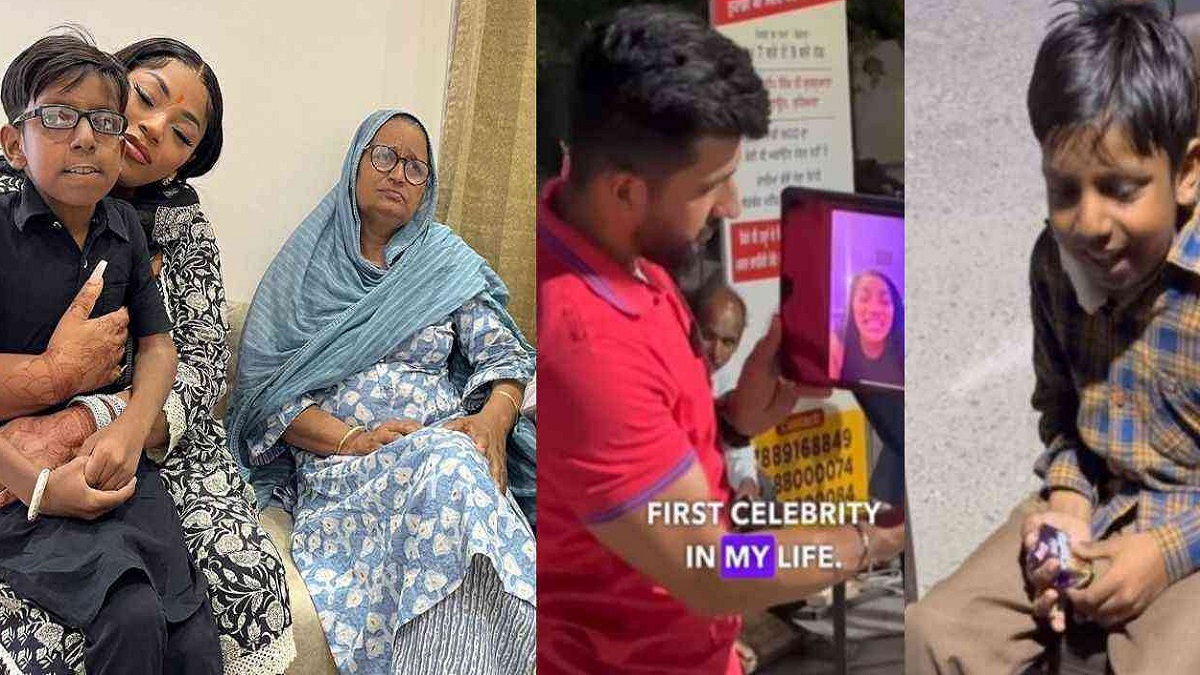 Stefflon Don Adopted Son Gurjot Died Of Cancer
The news of Gurjot's death was shared by Anmol Kawatra, a renowned social worker, who had been closely involved in the child's treatment. Gurjot, who had been suffering from a damaged kidney, was undergoing continuous dialysis under the care of Anmol. Despite the global support pouring in for Gurjot's treatment, the child's life couldn't be saved. This devastating loss has left the entire Punjabi community grieving, transcending geographical boundaries and even touching the neighboring country of Pakistan.
View this post on Instagram
Stefflon Don's role in Gurjot's life was nothing short of exemplary. She not only adopted the sick child but also took full responsibility for his medical expenses. The rapper had been actively involved in Gurjot's treatment, frequently making video calls to inquire about his well-being and show her heartfelt support. Stefflon's dedication to providing assistance and care for Gurjot showcases the immense compassion she possesses.
View this post on Instagram
Anmol Kawatra shared a video documenting the heart-wrenching scenes following Gurjot's untimely death. The news resonated deeply within the community, with Sidhu Moosewala's mother, Charan Kaur, expressing her profound grief over the loss. Additionally, help from Pakistan had also been received for Gurjot's treatment, and the collective sorrow felt by all those who had been involved in supporting the child's fight against illness.
Anmol Kawatra, the social worker who shared the news of Gurjot's passing, is highly revered for his selfless dedication to social welfare. He abandoned his successful career to commit himself to serving the poor and destitute. Through his NGO, Anmol has garnered support from individuals all around the world who generously contribute financially to ensure that those in need receive the necessary medical treatments.
In the midst of Stefflon Don's visit to India and her heartfelt adoption of Gurjot, a tragic turn of events unfolded with Gurjot's sad demise. The loss of this young child has left a lasting impact on the entire Punjabi community, prompting an outpouring of grief from locals and even capturing the attention of individuals in neighboring countries. Follow us for more latest updates.