Watch: Skeleton Makeup Tiktok Trend Video, What Is Skeleton Makeup?
Here we are going to talk about the Skeleton makeup trend that has been going viral over the internet. The public is going through the internet to learn more about the viral trend on Tiktok and not only that they also like to know what was the Skeleton makeup trend on Tiktok. So, for our readers, we have brought information about the Skeleton makeup trend in this article. So, keep reading through the article to know more.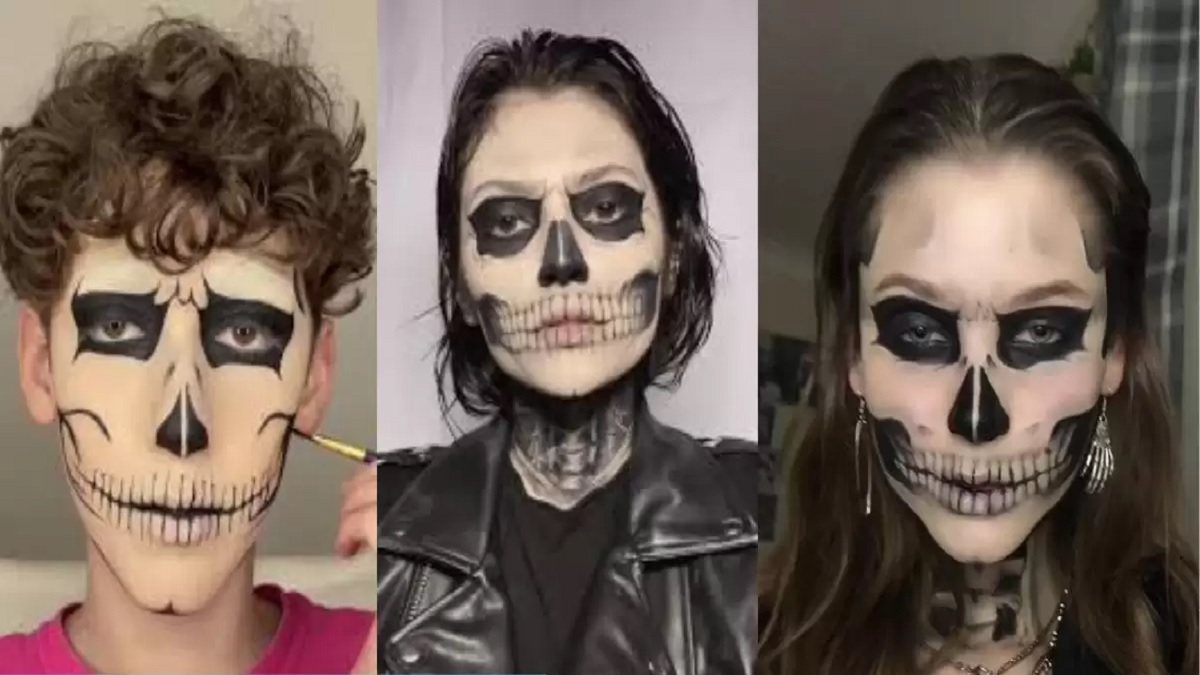 Skeleton Makeup Tiktok Trend
This Halloween, skeleton makeup is a major fad on TikTok. Artists are employing makeup and original ideas to turn their faces into eerie skeletons. The trend is utilizing black and white makeup to sketch skeletal elements like the nose, teeth, and eye sockets. For a unique touch, extra details like rhinestones or bright colors are occasionally added. Users of TikTok are redesigning the classic skeleton appearance and adding unique twists to make it stand out, exhibiting their artistic abilities. It's a well-liked and entertaining method to produce a spooky yet striking Halloween makeup appearance. The Skeleton Makeup craze on TikTok is all about using imaginative and artistic makeup designs to embrace the Halloween season.
Individuals display their unique interpretations of the traditional skeleton appearance by drawing features resembling skulls on their faces using a variety of cosmetic tools and techniques. For anyone interested in learning how to apply the Skeleton Makeup trend on TikTok, begin with a cleansed and moisturized face. Use white cream makeup or face paint to create a white base for your entire face. Then outline the teeth, nose, and eye sockets with black makeup or black eyeliner. Draw black ovals or circles to represent the nose and eyes, hollowed down. Draw vertical lines for the teeth all over the mouth.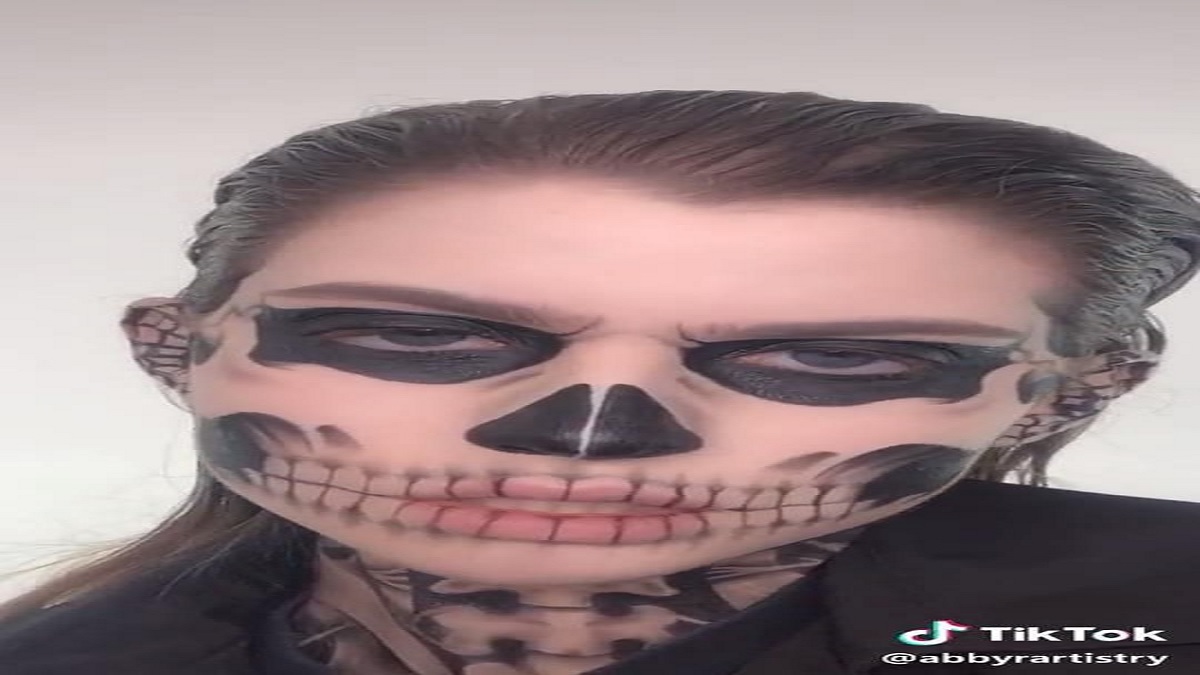 Add more depth and intricacy to the skeleton look to improve it. For a more realistic impression, try adding black shading to the nose and eye sockets. White makeup can also be used as highlights to draw attention to specific regions. Use your imagination to add flair to your skeleton design. To make their skeleton makeup stand out, some TikTok users add rhinestones, glitter, or bright touches. Try a variety of styles to create a distinctive look. Once your design is to your satisfaction, use setting spray or powder to set the makeup so it will remain in place for the duration of your Halloween celebrations. Stay tuned with us for more updates.