Sarita Kharwal Accident Update: Bhajan singer and her husband injured, in critical condition
Here we are going to share the big and shocking news with you that Sarita Kharwal met with an accident. This was a very shocking accident. Sarita Kharwal is famous as Rajasthani Folk Singer. She is from Balotra, Rajasthan Musical Artist. She got famous after her song "KEM RE KEM BANNI" on Youtube first. After some time, she uploaded her song on various platforms, like Spotify, Google Play, Hungama, Music,iTunes, Amazon Music, Apple Music, JioSaavan, and many others. People are hitting the search engine to gain all the details about the news. What happened to Sarita Kharwal? What was the reason for the sudden accident? Let's continue the article.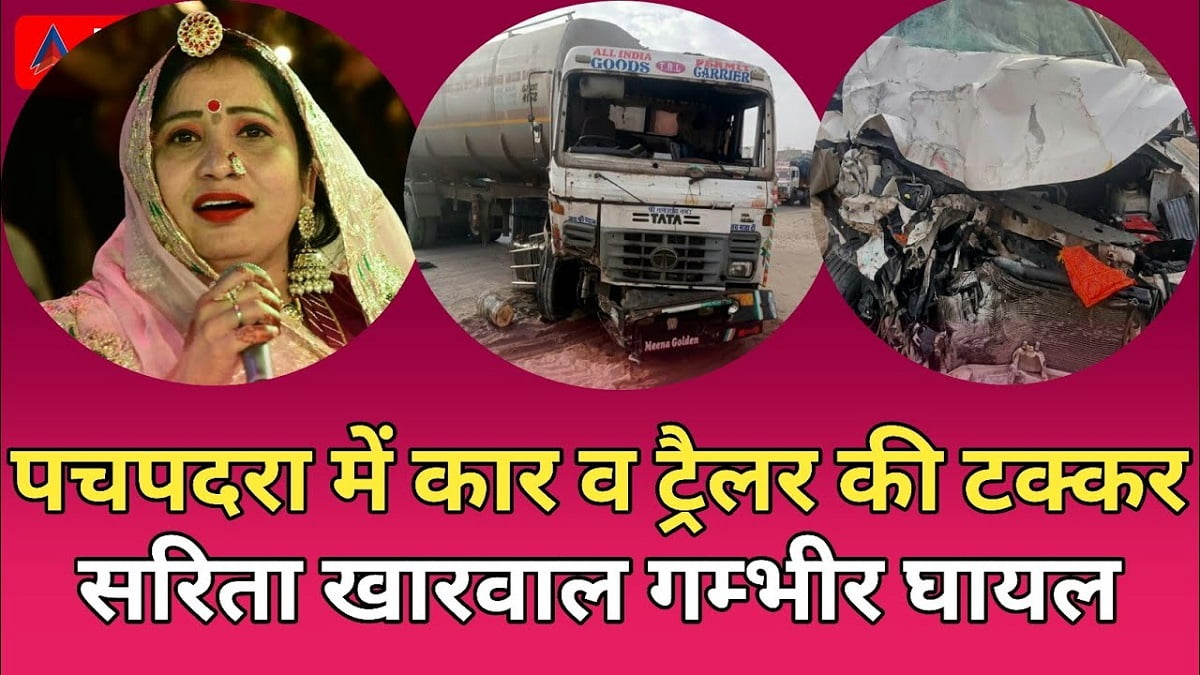 Sarita Kharwal Accident Update
According to the report, the singer's car collided with a trailer on Wednesday. This incident happened at the Pachpadra bypass in the Balotra area. Sarita Kharwal and her husband Naresh Kharwal are severely injured in this accident. The accident was intense and the shocking thing is the car destroyed completely in the fatal incident. The front part of the trailer was damaged. Several things remain to tell you about the news, which you will find in the next section of the article.
Based on the report,  Sarita Kharwal was coming back from Zoyla towards Pachpadra after attending the Bhajan evening. On the other hand, a speeding trailer was coming from Pachpadra's side and hit the car of Sarita, and her car was hit near the Pachpadra bypass. The crash was so strong that the front part of the vehicle was damaged. This accident was very serious and the couple was injured fatally. No one thought that they will meet an accident. When the accident happened, people around took both of them out of the car and were rushed to the government  Nahata Hospital in Balotra by ambulance. Scroll down the page to know more information about the news.
Furthermore, After seeing their critical condition they were referred to Jodhpur for further treatment. The police came and note the statement regarding the accident. The vehicle was towed from the highway to the side. After the shocking incident, there was a long jam on the mega highway after a lot of effort by the police administration. We have shared all the details about the news, which you will find in the next section of the article. If we get any further details we will tell you first at the same site. Stay tuned for more updates.