Pushpal Roy Viral Video HDFC Bank, Colleagues Video Sparks Outrage Online
Amid the controversy sparked by a video of a senior executive of HDFC Bank named Mr. Pushpal Roy, the bank announced that he has been laid off for his unprofessional behavior with the employees. Reportedly, a video of Mr. Pushpal Roy went viral on the internet and gained traction with the audience over there causing a stir. Meanwhile, a huge backlash was received by the HDFC senior executive Mr. Pushpal Roy. Since his video went viral everyone has been discussing the mental pressure and unprofessional behavior issues in the corporate. Continue reading this article and know what Mr. Pushpal Roy says in the viral video. Scroll down the page.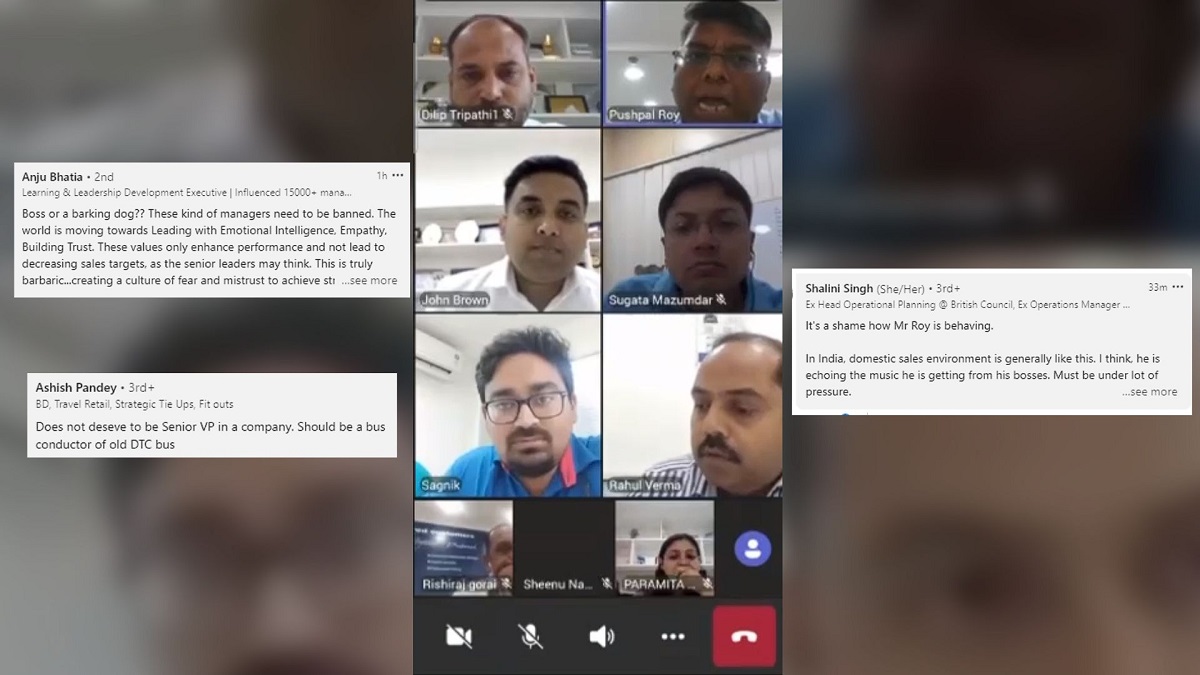 Pushpal Roy Video HDFC Bank
The viral video shows Pushpal Roy who was working as the cluster head in the Kolkata branch of the private bank, engaged in misconduct and screaming at the other bank employees. Mr. Pushpal Roy was using Bengali language to abuse other employees during an online meeting which was recorded and shared on social media. After the video was posted on the internet, it went viral quickly. People who are from the banking and financial service industry or have been at the receiving end of the service are very well aware of the reality this is why this incident has made a wake-up call for both society and the financial industry at large. Scroll down the page.
The video of Mr. Pushpal Roy gained huge traction on the internet and it has been shared thousands of times. Millions of people have watched it. As a result, people gave huge backlash to the senior executive who is screaming at other employees which eventually damaged the reputation of HDFC Bank. People show concern about Mr. Pushpal Roy and other people like Roy in this field. Eventually, people raised their voices for immediate action against the senior executive.
An HDFC Bank Senior VP is seen shouting at his employees for not meeting targets

Confirmed from a friend who understands Bengali, he is asking his junior to sell 75 insurance policies in a day🤯

Is this why these bank employees missell us policies and investment products? pic.twitter.com/SGNabDZinR

— CA Kanan Bahl (@BahlKanan) June 5, 2023
In response to the incident, HDFC Bank issued a statement announcing the immediate suspension of Mr. Pushpal Roy and started an investigation into it. HDFC stated, "These bears reference to a recent social media report. Basis a preliminary inquiry into the matter, the concerned employee has been suspended and an investigation initiated to gather all relevant facts. We at HDFC Bank have a zero-tolerance policy for any form of harassment or misconduct at the workplace and firmly believe in treating all our employees with dignity and respect," Suspended senior executive had been working as Vice President for the past 16 years. Stay tuned to this website for more details and updates.