Orion Business Park Fire Accident in Thane
A major fire broke out at a commercial complex on Ghodbunder Road in Maharashtra's Thane city on Saturday evening, as a civic official said. Read further to know more. A fire broke out in the buildings of Orion Business Park and adjacent Cine Mall on Ghodbunder Road of Kapurbawadi area in Maharashtra Thane district said officials of Thane Municipal Corporation. The blaze that broke out in the business park at around 8:30 pm later spread to a mall next to it. The thick smoke billowing out of the site of the mishap also affected vehicular traffic movement. Majiwada flyover was also jammed as the business park is located at the flyover end. According to the Regional Disaster Management Centre of Thane Municipal Corporation, several fire tenders have been rushed to the spot. The police, disaster management team, and fire brigade officers have also reached the site, said the officials.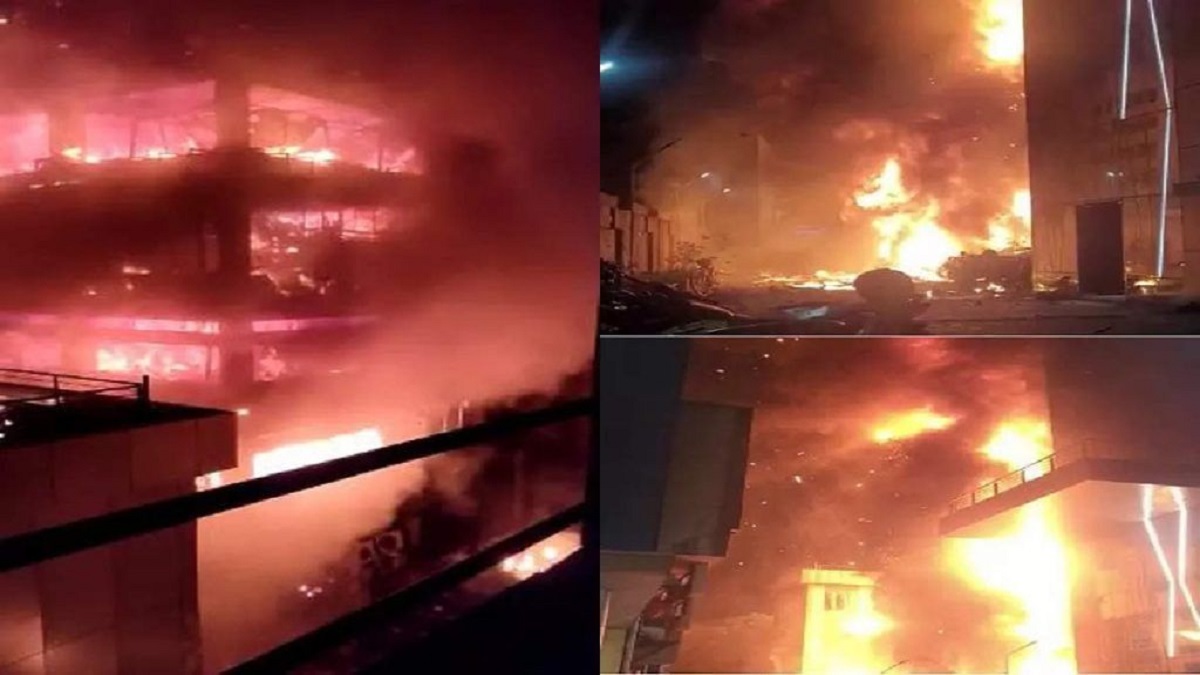 Orion Business Park Fire Accident in Thane
The cause of the fire is yet to be ascertained, the efforts to douse the flames are still underway. Further details of the incident are awaited. RDMC chief Avinash Sawant said, Our team has rushed to the spot after we received information about the fire from the Balkum fire brigade. The local police, fire department, and RDMC teams are at the spot and doused the blaze. the business park has officers on the upper floors and the ground floor has electronic showrooms. It is located next to the Cine Wonder multiplex. Built by the Kanakia Group, it is one of the earliest multiplexes in Thane. The footballs in the multiplex were reduced after bigger malls came up combining cinema with shopping, food, and beverage outlets.
Thank you for being a patient reader.