Naagin Season 6 Written Update 9th April 2023 full episode: Spoiler for next week
Here we are going to share the latest episode Naggin 6, 9 April 2023. This show is running with the great TRP on television. This show has created a good and amazing fan-following among people. All the characters are superb in the show. The latest episode starts with Fake Prarthana killing some Naag and Naggin. Raghu asks why she is doing this and she said that she is not killing Naag and Naagin and she is innocent and Safolle are killing them. She replies that she is Naagin and she can do anything. She is enjoying killing them. She asks him who are you to stop her.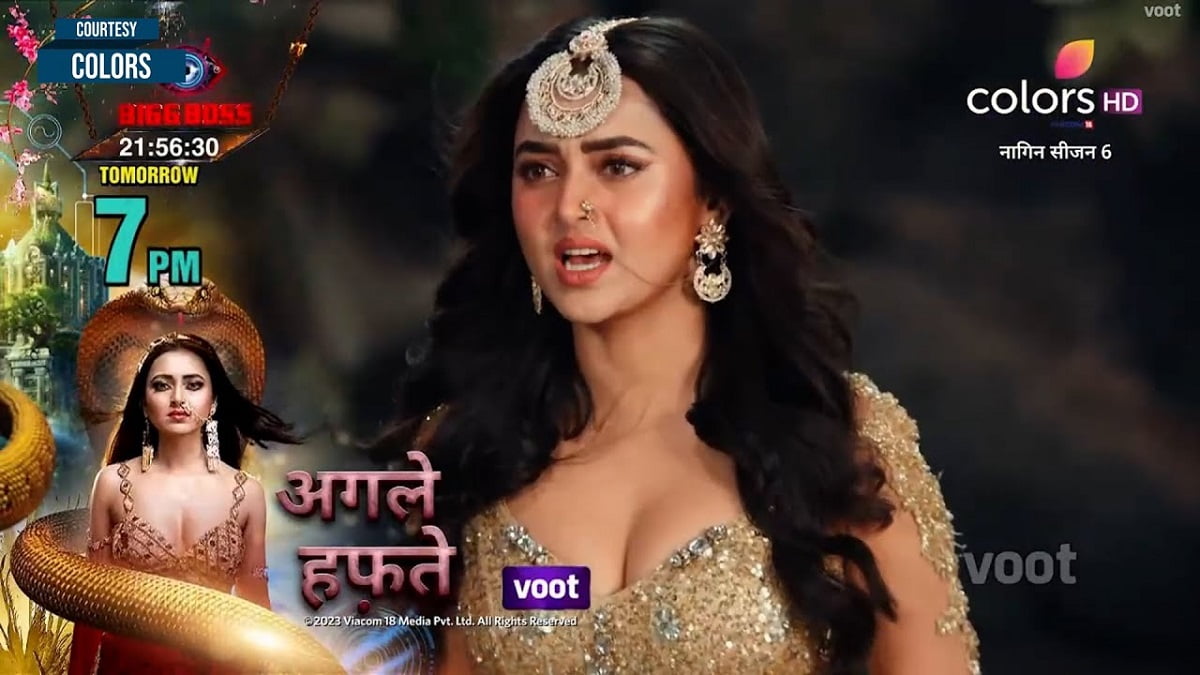 Naagin Season 6 9th April 2023 Episode
She says touches him romantically and says that he looks cuter in anger when he tries to kill her. She pushes him and goes from there. She meets Mrik. Marik asks her what is she doing here and she replies that she was getting bored and further says that her brother is very hot and he has something unique. Mrik says he will identify her if she will meet him too much. If she is caught then their plan will be ruined. She says that she is going to bring Purvika and asks her to kill Naina.
Raghu's daughter tells about the Phone to Golu Molu and says that she has tight her to operate it. She asks them to learn. Prarthana comes there to make wear the bracelet but she thinks that she will not wear this bracelet but she will wear this bracelet if Raghu will give this to her. She changes herself into Raghu and goes to Purvika. She gives the bracelet to her and asks her not to remove it from her hand. She says him to she will not remove it. Raghu caught Prarthana in his look. She says that he doesn't think important to give an answer to her.
Furthermore, He says she is doing very wrong. First, she destroyed his store and then kill the Safere, and now this. She gets shocked to hear this then she realizes that she was fake Naggin. She tells him the truth and he says that she is lying. She says why she will say lie to him. If she can take his Room another Naagin can also do this. She asks her to forget his anger and see the truth. She says that she loved him too much now she will hate him from the core heart. Stay tuned for more updates.