Naagin Season 6 written update 13th May 2023: Today full episode updates
We are back with a written update on the most famous show Naagin. This show is running with the great TRP on television. All the characters are super and they doing great work in the show. They have created a good fanbase among people. This is the show, where we see a lot of changes. The makers are doing great in the show to make it more interesting and superb. The story of the show is taking a turning point and all the viewers are waiting for the end of the suspense. We will try to cover all the details of the show. Let's continue the article.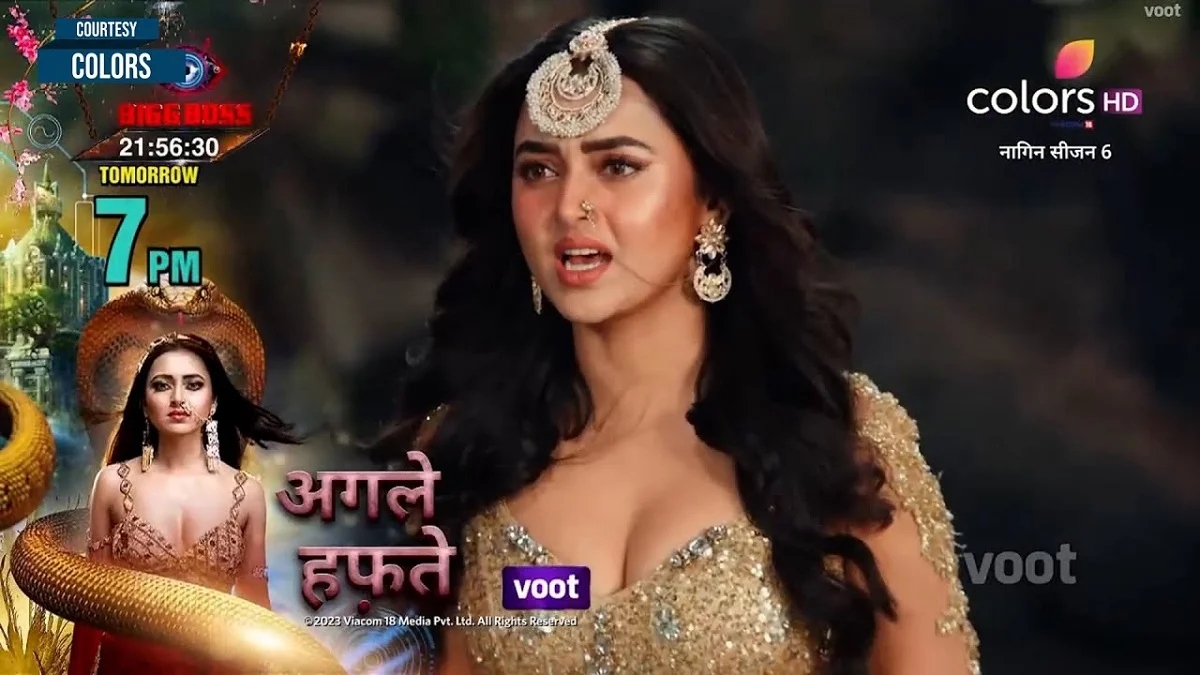 Naagin Season 6 written update 13th May 2023
According to the promo videos, the show starts with Prathana fighting with Naina's husband. They both fight with each other. Then she remembered that he is a husband of Naina. She thinks that he will be true to everyone if she will leave him. Then her friend comes and asks her to live him here and says that she will handle him. She asks her to go and save her daughter and husband. Seema appears to dance and then Mehek notices her and says her that she has been changed totally. She praises her dress.
Wrong time, wrong place ka concept toh inhe samjh hi nahi aata hai. 😒

Dekhiye #Naagin6 aaj aur kal, raat 8 baje sirf #Colors par.@itsmetejasswi pic.twitter.com/LaZQHfrRLp

— ColorsTV (@ColorsTV) May 13, 2023
Mahek calls her as Patali. She says that she was doing prayers to get some powers. She says that this is the reason her structure has been changed. Mehek says her that she should not come here because this is a wedding house and if someone looks at her. She replies that no one will see her. She says that her great-granddaughter is going to marry so her presence is important. Patali asks her to down her voice because she is Maharani of Rakshak. Mehek says if she is powerful then why has she disappeared?
This is entertainment, if you see #Colors, you're in love. 🥰

Dekhna na bhooliyein aapke favourite shows sirf, #Colors par.@itsmetejasswi @Gashmeer #ShreyMittal @kkundrra @BhanotShalin pic.twitter.com/qSKjd714TZ

— ColorsTV (@ColorsTV) May 12, 2023
Patali asks about Prarthana's daughter and where is she. She asks why she is asking about her. She says that she wants to see her because Shesh Naagin has given pain too much and now she wants to see her daughter in pain. She gets agree and says that after marriage she will take her to her daughter. She gives instructions not to touch her. However, she thinks that she will not only see her she will vanish her family. She arrived at Purvika and says that today she will kill her. The upcoming episode is going to be very interesting and superb. Stay tuned for more updates.