MythBusters Pig in Diving Suit: Effect of Deep Sea Implosion on the Human Body
Amid the heat of the missing submarine Titanic, an old video from an episode of the popular television show "MythBusters" has resurfaced on the internet and buzzed a lot leaving people curious about it. The video has been watched by millions of people after resurfacing on Twitter and Reddit. Since MythBusters Pig In Diving Suit video resurfaced on social media it has been taking over the internet by storm and catching the audience's attention online. In the following sections, we have poured in all the imperative details about it. So be sticky with this page and must go through the article till the end. Swipe down the page.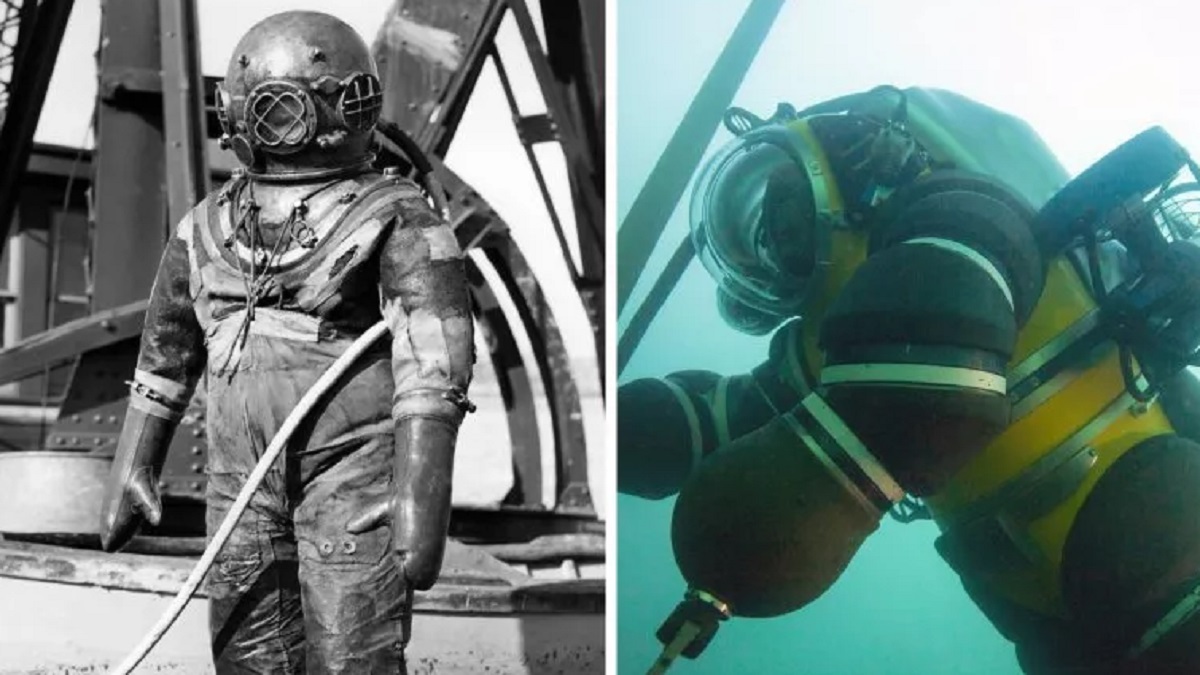 MythBusters Pig in Diving Suit
The typical or common diving suits are pressurized so the person who is diving does not have to suffer decompression sickness when they resurface on the ground. But what if something happens wrong with the diving suit? If the diving suit's pressurization gets affected it could be a deadly incident for the diver who would have a very rare chance to survive the incident. To illustrate this situation, TV show hosts  Tory Belleci, Grant Imahara, and Jessi Combs conducted an experiment to understand what exactly happens to a diver in this bleak situation. Continue reading this article and know more details.
I keep hearing reporters ask about bodies, well.
This is the effect on a "a human shaped dummy made of pig parts w/ bones muscle fat skin & mid section of guts." at 135psi in comparison, the depths of the titanic would be around an implosion at 5,600-6,000psi.
Thanks mythbusters? pic.twitter.com/fndcfZQWbH

— ChudsOfTikTok (@ChudsOfTikTok) June 22, 2023
MythBusters' season 7 episode 19 shows the science experiment conducted by Jessi Combs, Grant Imahara, Tory Belleci, and Kari Byron. From pig parts, they prepared a human-shaped mannequin. The meat dummy came complete with muscle, bones, fat, skin, and a midsection of guts. Then they put the mannequin in an old diving suit and sunk it 300 feet underwater where the pressure is about nine times higher than at sea level. A clip of MythBusters Season 7 Episode 19 was reposted by a TikTok user with the username ChudsofTikTok to conceptualize what might have happened to the Titan passengers who were reported dead following their submersible imploded during the Titanic wreck site. Scroll down the page and read more details.
But it is said that the passengers of the submersible were not wearing diving suits despite they were much deeper than 300 feet which means the faux meat mannequin experienced in the experiment of MythBusters was much slower than what the passengers of the Titan submarine might have experienced. The rapid change in the air pressure cut forces of the suit's meaty contents into the helmet as the suit collapsed inward. Stay tuned to this website for more details and further updates.