WATCH: Mrbeast's Secret Merch Twitter Video Feastables QR Code
Needless to say, MrBeast is the most subscribed individual content creator on Youtube and currently has over 159 million subscribers there. He is an American Youtuber whose real name is Jimmy Donaldson. MrBeast's subscribers surge daily, and the number of subscribers on the video-sharing platform surged up by 8 million followers since one month ago. Reportedly, the number of subscribers for MrBeast soared when his followers started re-posting his videos on Instagram. Meanwhile, the most followed individual content creator on Youtube always has millions of eyes on him. Recently, a secret video of MrBeast surfaced on the internet and it is making myriad rounds online. The point to be kept in mind is there is only one way to watch MrBeast's secret video. How to watch 's secret video? This question has been answered below in this article. Swipe down the page.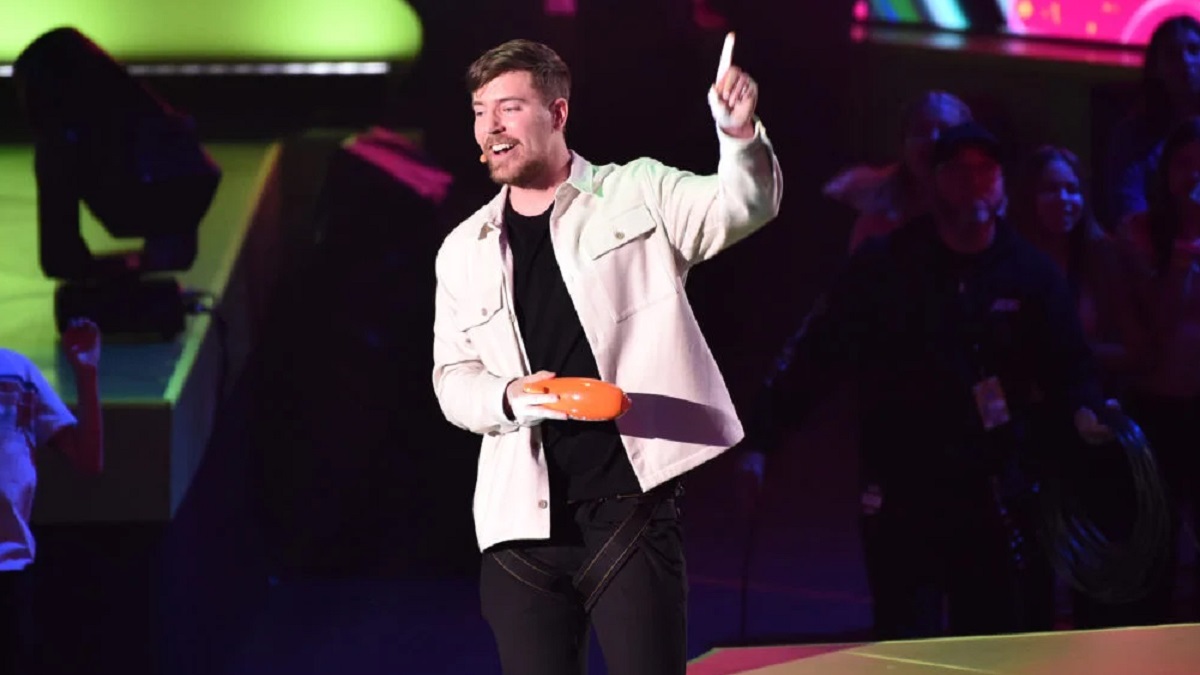 MrBeast Secret Feastables Video Twitter
If you are also scrambling to watch the secret merch video of MrBeast, this article is for you. Many were wondering how to watch the viral secret video made by MrBeast. On Saturday, June 10, 2023, MrBeast shared a video, as usual, he was splashing the cash on his videos. In the latest video, MrBeast is testing out $1 yachts against $1 billion and $1 million yachts. Know more about the latest video of MrBeast in the further section.
The secret merch video becomes more interesting as two well-known personalities Peter Davidson and Tom Brady also have done a cameo in the video, which also piqued the interest of the viewers. While announcing his secret merch video MrBeast said, "We filmed a secret MrBeast video that will never be uploaded to YouTube," Ever since MrBeast made this announcement, people have been seeking how to watch the secret merch video of Jimmy. Take a look below and know how to watch the video.
what would stop me from just walking into a store, scanning the qr code, and walking out without buying anything

— 1FrostySlime (@1Frosty_Slime) June 10, 2023
As mentioned, there is only one way to watch the video, it can be watched by purchasing one of the Feastables products of the Youtuber. Yes, you heard it right, the secret merch video is only available to the buyers of Youtuber's Feastables product. He explained, "The only way you can watch this video is by buying a Feastables product within the next 30 days and scanning the QR code on the back," Buyer has to include proof of purchase with the QR code scan to access the secret merch video. Nobody just can't walk into a store to scan the Featables QR code.
In Mr. Beast's newest video, he announced an additional secret upload that cost him $1M to make and can only be accessed by purchasing a product from his brand @Feastables. It also has a limited window of 30 days to be watched.

Great marketing strategy to create demand 👏🏻 pic.twitter.com/1lub33bTU6

— Gabe Erwin (@gabe) June 10, 2023