WATCH: Kathryn Bernardo viral video vaping controversy explored as Filipino star issues statement
There is no doubt in the fact that social media is a vicious place too as people can also misinterpret any news and post shared by social media personality or star. Because of social media daily lives of every public figure can be easily scrutinized, analyzed, and misinterpreted by the netizens. A similar incident reportedly happened with Filipino actress Kathryn Bernardo. Recently, this Filipino actress found herself in the limelight when a video of her went viral on the internet. The ongoing viral video of Kathryn Bernardo is apparently from her work during a break. The video has taken the internet by storm and now creating a stir over there where people have been actively talking about the video of Kathryn Bernardo. Have you watched Kathryn Bernardo's viral video? If not, this article is for you, here we have explained everything that surrounded Kathryn Bernardo's recent viral video. Kindly stick with this page and go through it till the end.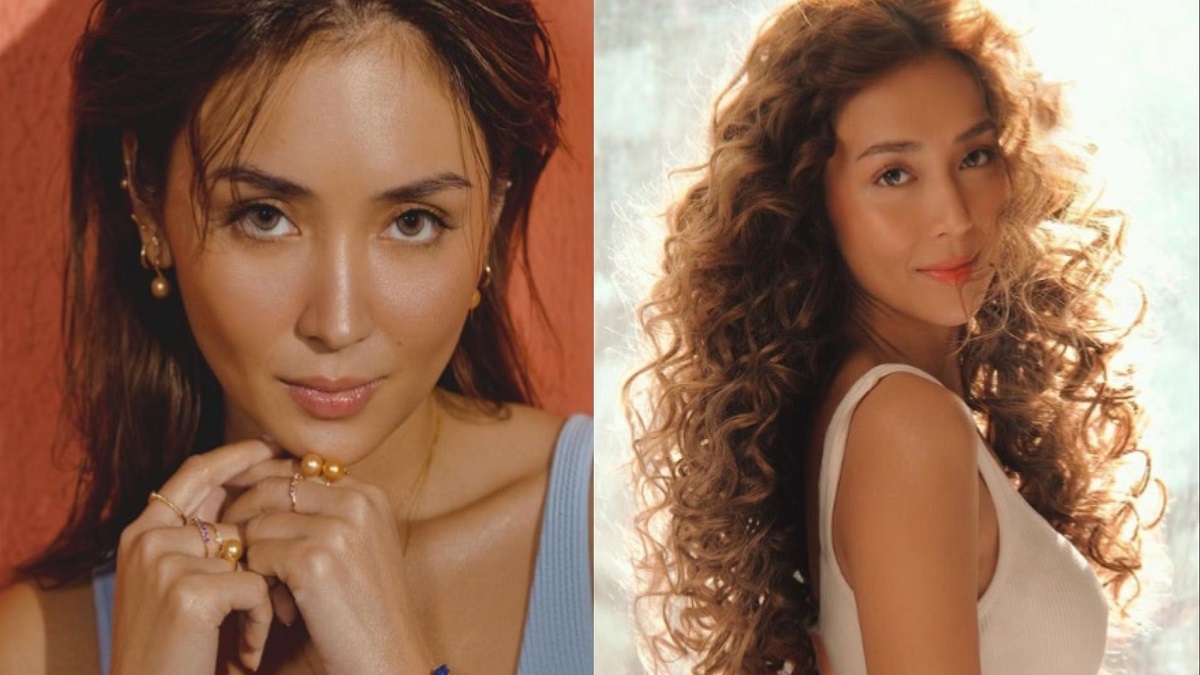 Kathryn Bernardo's viral video
Amid the controversy erupted by the viral video of Kathryn Bernardo, the Screen superstar opened up about the viral clip and admitted she was saddened by the video that is circling on the internet as it was taken without her consent or knowledge during a break from her work. Someone also posted it on the internet where it is creating a stir and leaving netizens to judge the actress over her viral video. Swipe down the page and know more details.
Due to the circulation of Kathryn Bernardo's viral video, the Filipino actress has become the center of attention. In the video, the Filipino actress can be seen holding a vape on the set of her forthcoming film titled "A Very Good Girl". Kathryn Bernardo is with Dolly de Leon in A Very Good Girl. She was apparently having a break during the work on the set of the film but someone without her knowledge filmed her while she was vaping. Therefore, the video led to a flurry of reactions from the netizens on the internet. Keep reading this article and get more details.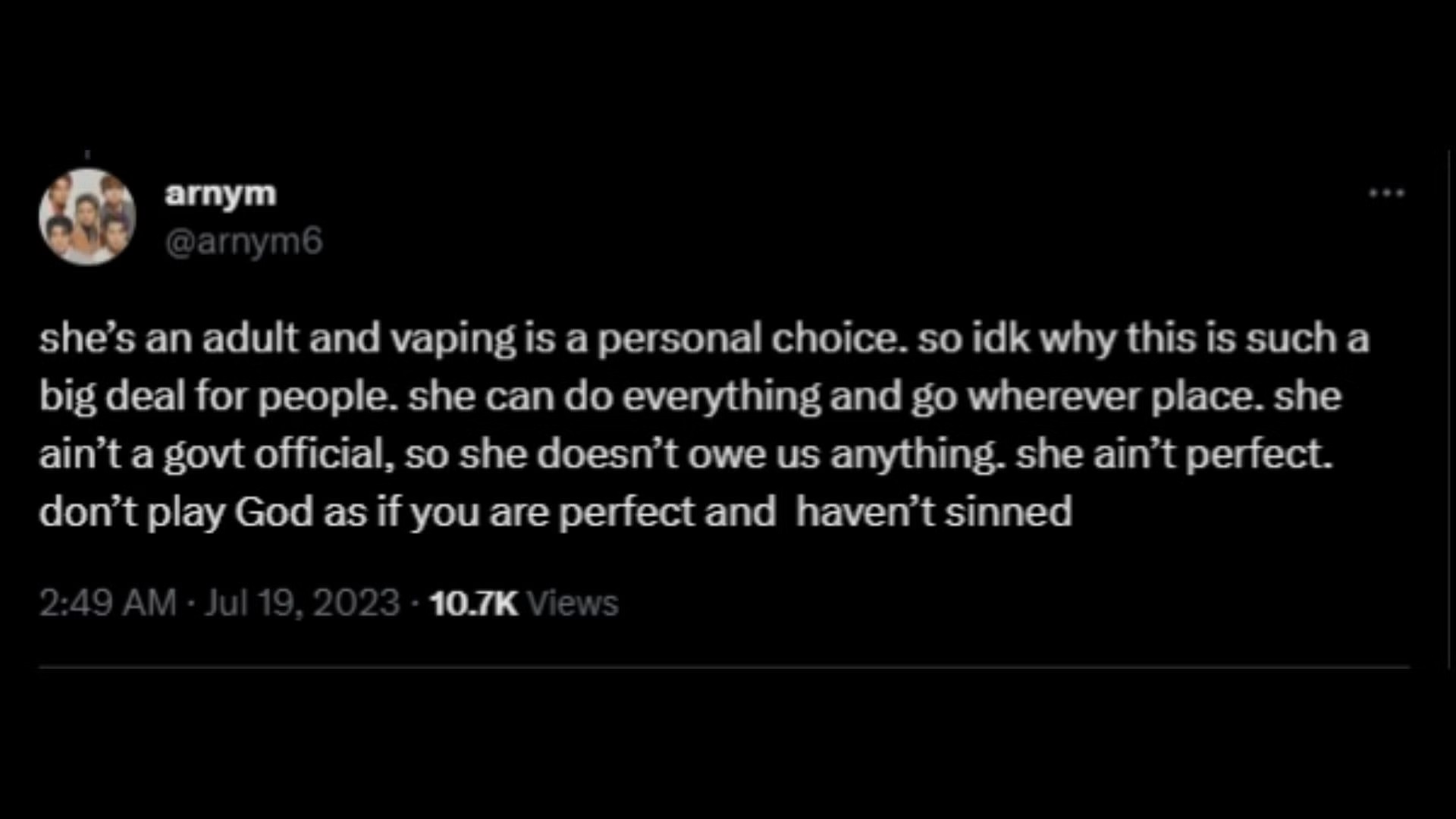 Some of her fans also expressed their concern over Kathryn Bernardo's actions and disappointment as they thought that she should uphold a certain image and serve as a role model for this generation. While some innocent fans thought the viral clip of Kathryn Bernardo was a scene from her movie. The actress suffered criticism for her ongoing viral video on social media, but she spoke up openly during a media conference held for her upcoming film A Very Good Girl. Swipe down the page and learn what the actress said.
Kathryn Bernardo video vaping controversy explored
A Very Good Girl actress Kathryn Bernardo said "We need privacy too" before addressing that she's not pressured to be perfect because she knows she's not. She kept on saying, "But then, it happened, so okay, It won't make me less of a person" The actress says, "Una, sad ako na may video about it kasi parang [na-violate] yung privacy ko. Lang kung nangyari na. Kung ginagawa ko yun, or di ko ginagawa, or ginagawa ko lang ba yun sa movie, hindi naman nun i-dedefine yung pagkatao ko. I guess depende na lang yun sa mga tao. Abangan niyo na lang din yung movie."
The actress also ensured that it won't happen again but "we need privacy too" during the media interview on Wednesday, August 23, 2023. As the actress has been actively working in the film industry for a long time, she has garnered a huge fan following on the internet and gained notoriety across the world, therefore, always millions of people keep an eye on her activity. Meanwhile, someone while following Kathryn Bernardo's daily activities recorded her during a work break when she was holding a vape in her hand. However, the actress strictly condemned the act of recording someone without her/his knowledge or consent. Shift to the next section and read more details.
View this post on Instagram
Kathryn Bernardo's expanded name is KathrynChandria Manuel Bernardo. She was born on March 26, 1996. Currently, she is 27 years old. She is a Filipino actress, model, recording artist, endorser, and entrepreneur. Reportedly, she was a child when she appeared for the first time in a project. In 2003, Kathryn Bernardo acted in the series It Might Be You later she appeared in Endless Love in 2010 and Magkaribal in 2010.
View this post on Instagram
But her career picked up speed when the actress appeared in the remake of Mara Clara. Since then she has been working as a successful and renowned actor in the film fraternity. In fact, she is the most popular and successful actor in the Philippines of the 21st century. For the last decade, she was the highest-grossing Filipino actress who earned more than ₱3.8 billion at the box office. She was also referred to as the Box Office Queen of her Generation. Stay tuned to this website for more details and further updates.