Cook With Comali 4 9th July 2023 full episode today's updates
We are back with the written update of the most famous show Cook with Comali 4 9th July 2023. This show is running with the great TRP on television. Everyone loves to watch the show because of the interesting method of the show. This show is a mindblowing show, where you can get all the elements of entertainment. Cooku with Comali also known as the CWC. This show is an Indian Tamil-language comedy-based cooking competition show. People are hitting the search engine to gain all the details about the show. What will happen next in the show? Which changes will come in the show? Let's continue the article.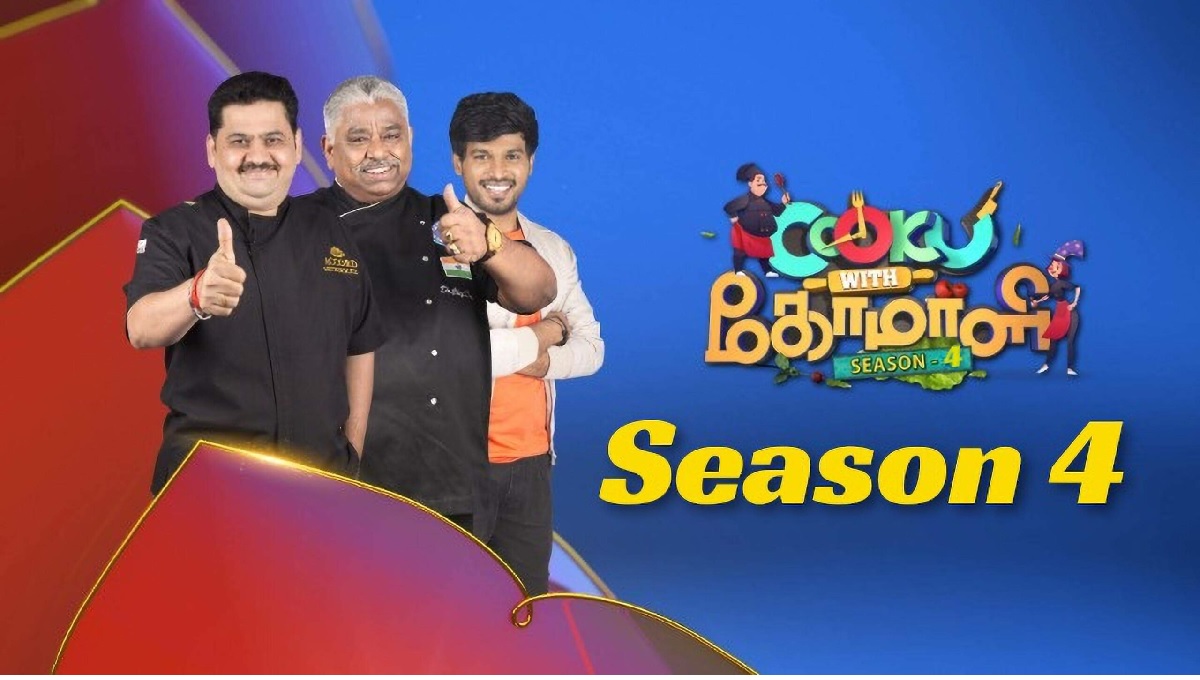 Cook With Comali 4 9th July 2023
According to promo videos, the show is going to be very interesting and entertaining because all the contestants give their best in the challenge. The show begins with everyone dancing together enthusiastically and Chef Damu asks all the cooks to disclose the ingredients from the devil bowls one by one. The ingredients are selected as follows. Sundakkai, Tea leaves, Fish eggs, Mutton liver, Papaya, and Artichoke. Yes, these will be the ingredients and all the contestants will use this to make their dishes. Several things remain to tell you about the show, which you will find in the next section of the article.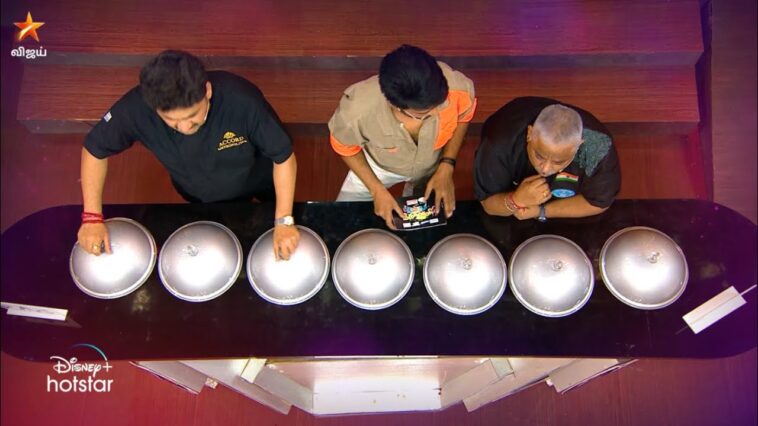 According to the promo videos, the show is going to be very interesting and mind-blowing. The cooks will get shocked after seeing the tough ingredients.
Cooku With Comali 4 Promo
You will see that the actor Suresh will announce that the choosing of ingredients takes place by different tasks. A cook has to choose a nameplate randomly which has the name of any one of the cooks and then they can choose any one of the ingredients for their opponents. Scroll down the page to know more information about the show.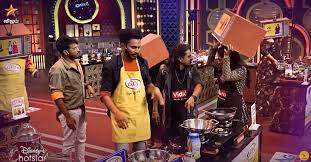 Furthermore,  Mime Gopi got the advantage of tasks, he can give any two ingredients from the list,e., no one can choose mutton liver for Sivaangi. An additional task is given to the contestants they have to make an extra dish with Town Bus snack items with or without using the stove. The dish will not be accepted while giving marks. Chef Damu will announce that there are three hindrances such as umbrellas, boxing gloves, and headsets. We have shared all the details about the show, which we have fetched from other sources to make this article for the readers. You can watch the entire episode on Vijaytv. Stay tuned for more updates.