Who was Barbara May Cameron? Google Doodle celebrating her 69th Birth Anniversary
On May 22, 2023, Google Doodle paid tribute to the late Barbara May Cameron on her 69th birth anniversary. Google also celebrated Barbara May Cameron's birthday by featuring her doodle. Google makes changes to its logo on social occasions in order to celebrate someone's life and paid tribute. It features an animated logo of the person to whomever it is giving tribute to. This time Google Doodle featured the cartoonish logo of Barbara May Cameron. Who was she? Do you know who was Barbara May Cameron? In this article, we are going to unfold the details of Barbara May Cameron. So be sticky with this page and must go through this article till the end.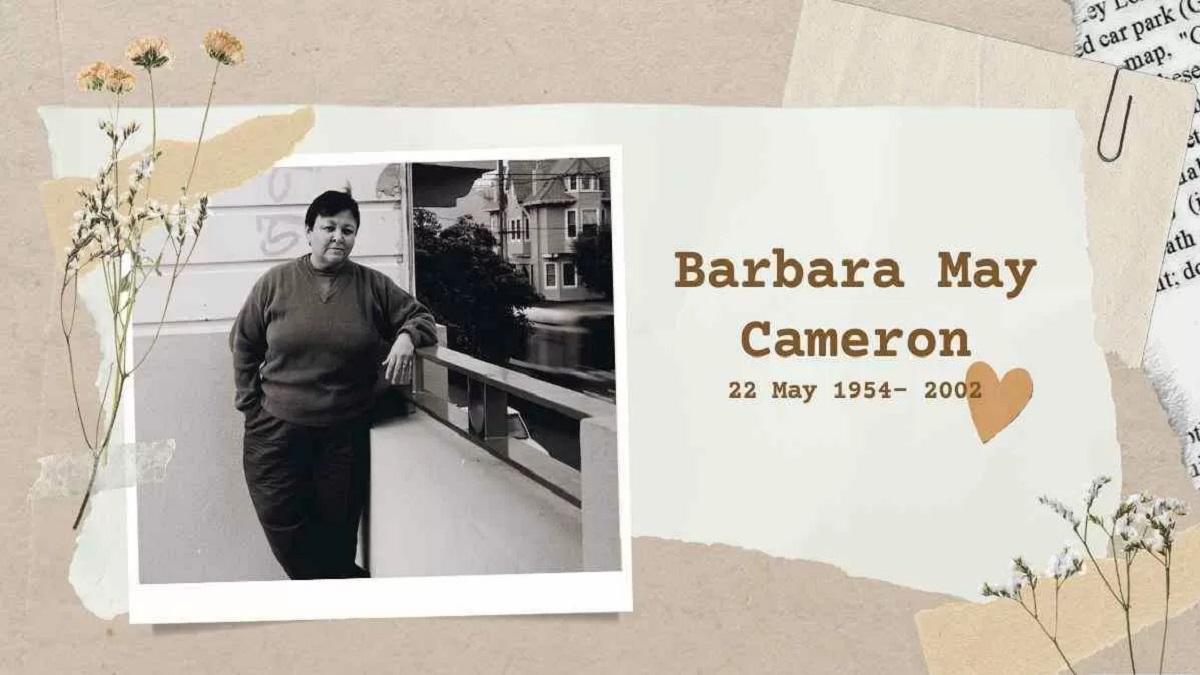 How did Barbara May Cameron die?
Google's 22 May Google Doodle features a cartoon of the photographer with a camera holding around the neck and a pride flag. The Doodle also shows a group of women from the LGBTQIA+ community standing behind Barbara May Cameron. The background is the cityscape of San Francisco where Barbara May Cameron migrated after her graduation and the mountains in North Dakota, Barbara May Cameron's birthplace. Scroll down the page and read more details.
Barbara May Cameron was born in North Dakota's Fort Yates. She was a member of the Hunkpapa group, a Native American group among the seven council fires of the Lakota tribe. She traveled to Santa Fe, Mexico after graduating from high school as she was pursuing her career in photography and film. As a photographer and movie maker, Cameron won media and theater arts awards. Her screenplay "Long Time, No See", remained unfinished at her death. She enrolled herself at the American Indian Art Institute. After it, Barbara May Cameron migrated to San Fransico and joined numerous organizations and advocated for the people of the LGBTQIA+ community in the Native American community. Scroll down the page.
Rural Oklahoma Pride also celebrated Barbara May Cameron's 69th birth anniversary. Rural Oklahoma Pride shared a picture of Cameron and wrote, "Today we celebrate and honor Hunkpapa Lakota Native American activist, photographer, and writer, Barbara May Cameron. She was nationally recognized as a leading human rights activist for women, LGBTQ, and Native American rights." Barbara May Cameron was born on May 22, 1954. She was a photographer, poet, writer, and human rights activist for gay women. Stay tuned to this website for more details and updates.