WATCH: Ashley Gavin's apology video audio clip of controversial Indianapolis show
Recently, social media has surfaced Ashley Gavin's apology video that got backlash as an audio clip. The controversial Indianapolis show is currently trending and the video got viral for being callous and cold. You are required to read the article for more details and information about the news. Follow us around for all the insights and fresh updates at the PKB News.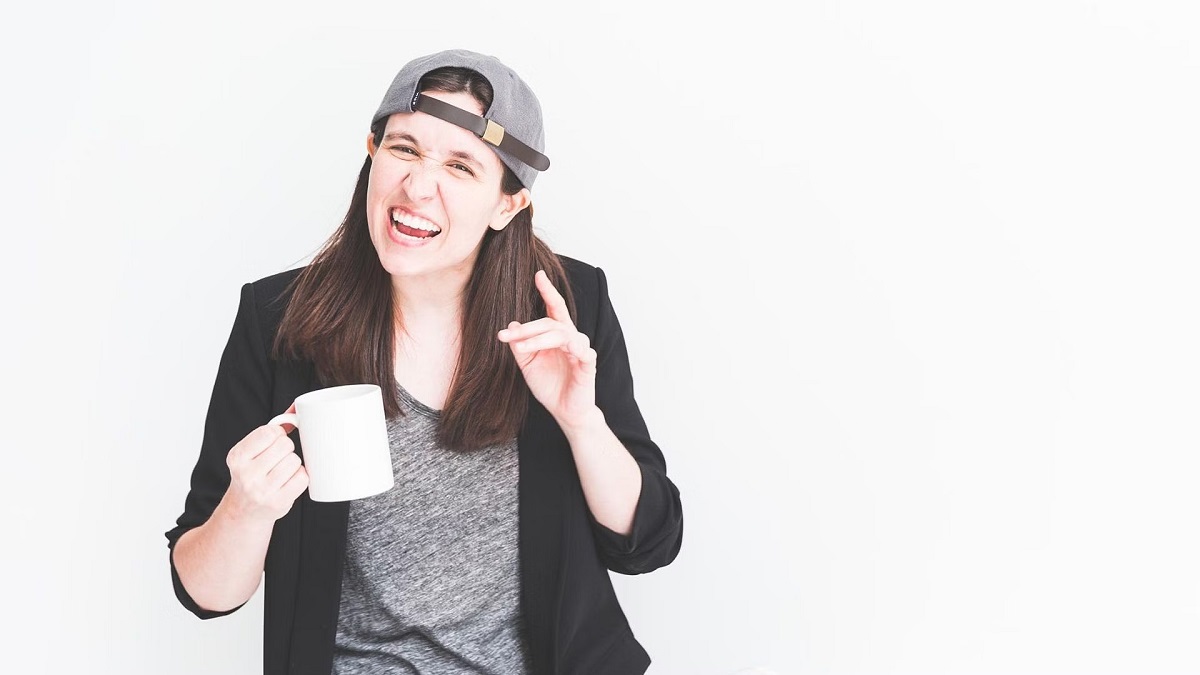 Ashley Gavin's apology video audio clip
Recently, a well-known comedian, Ashley Gavin is receiving a huge amount of backlash online as she misbehaved with a fan namely Olivia, who came to attend her Indianapolis show. Recently, as per reports, an audio clip of Ashley Gavin was seen yelling at her fan and asking her to kill herself. There are several internet users that have showcased their anger towards Ashley for her bad behavior. Followed by the incident, Ashley Gavin shared an apology video where she can be heard saying that she overreacted to one of the members of the audience during the show. She further added that she could have not done what she did and that was not at all looking decent on watching. Ashley apologized in her video and said that she was very sorry for whatever she did.
Ashley said that she never intended to hurt someone with her rude behavior and this incident has been playing upon her mind thereafter. She further added that her behavior had the opposite effect on whatever she was trying to do with her work. But after her apology video got released, many users called the video 'cold and callous' as she never had the audacity to mention the name of the girl she misbehaved with. Ashley Gavin shared an apology video as the Indianapolis show controversy commenced rising. However, social media users did not take that well and said that she could have done better, at least with her apology.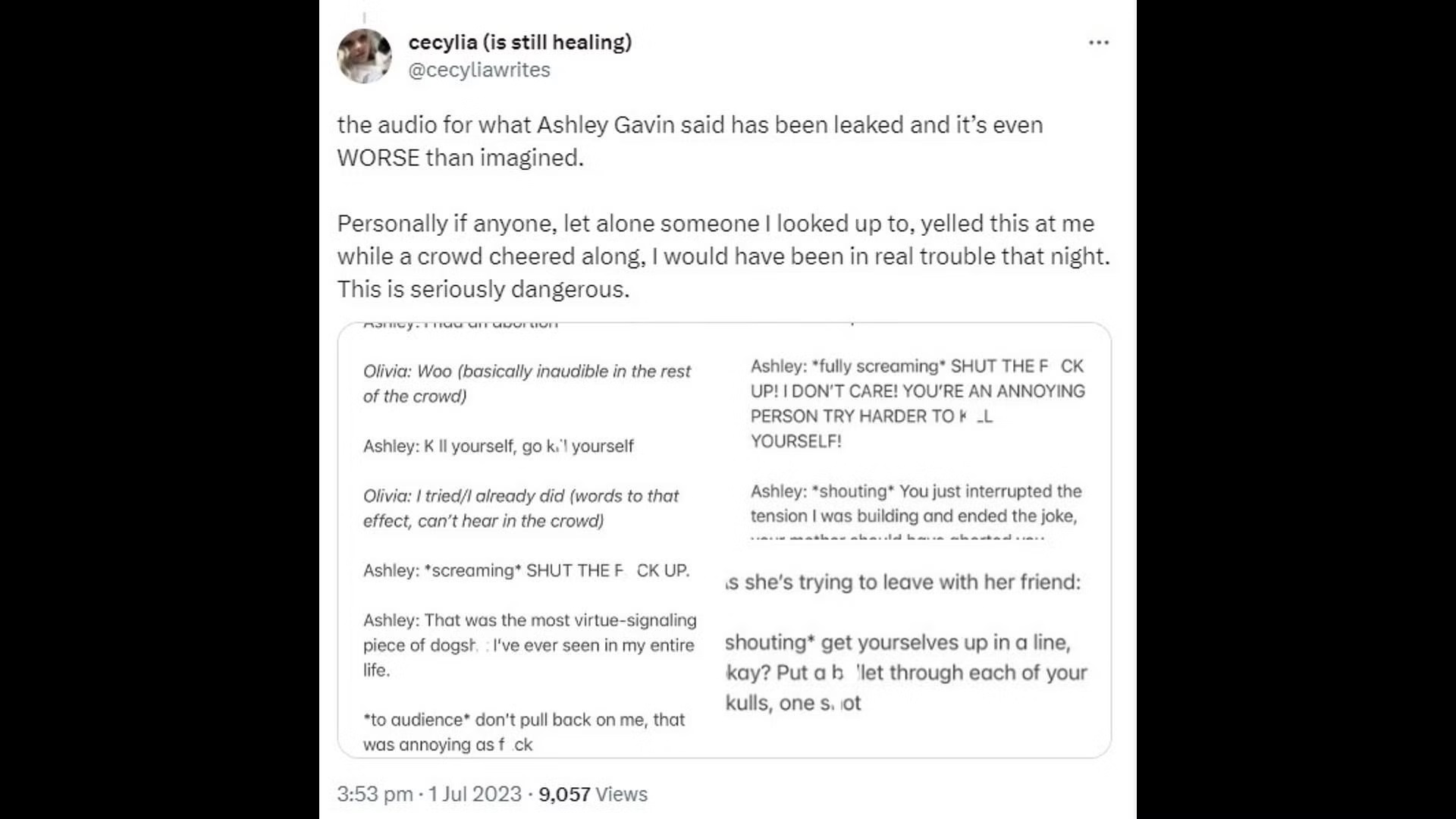 Moreover, several internet users backed her and said that there is no point in her apologizing if you are not even mentioning the name of the person you are apologizing to. Here's what Ashley Gavin said to Olivia that led to the massive backlash. In her Indianapolis show, Ashley yelled at a fan namely, Olivia Neely. The video got viral on TikTok on June 22, 2023. In the video, she described her ordeal and said that she was excited about seeing Ashley's show and even purchased VIP meet-and-greet tickets for herself and a friend to have a personal interaction with the comedian. As Ashley's show was going on, Olivia hooted in support of the comedian. However, Ashley didn't like it and started yelling at Olivia.
Ashley Gavin's apology was so callous and cold, it seems like sociopathic tendencies. Also full of excuses and didn't even mention the girls name. She's done 🙄

— Simp Nation (@hxlxyxlyssx) July 4, 2023
ashley gavin's "apology"…….whew i was half expecting a ukulele

— ro (@rocalgay) July 4, 2023
if you don't want to/can't listen to ashley gavin's apology, here is a transcription of it:

— elsiee 🤍 (@elsieee966) July 3, 2023
Hold off on forgiving Ashley Gavin. It's easy to make a short apology video that sounds genuine. It's even good for PR. It doesn't somehow guarantee that she won't fall back into the same pattern of behaviour that got people hurt in the first place.

— Max Frankland-Shambler 🧛 (@MaxShambler) July 6, 2023
Ashley Gavin reeks of toxic masculinity type of comedy. How you gonna turn off comments, stitches, and duets on your apology video 😒

— cinnamon butter (@smolbanhbao) July 5, 2023
Finally an Ashley Gavin apology. Not a perfect apology, and WAY WAY WAY overdue. Hoping she learns from this. Still not my kind of comedy but still…

— Stace (@steepair) July 4, 2023
Watch Ashley Gavin come out with a ukulele apology this weekend 👀

— Emma Stevens (@emcatco) June 30, 2023
She also blocked the girl and her friend and posted her faux apology video with comments turned off.

She says she "talks about this issue" in her shows to bring awareness. How is telling someone to off themselves "talking about this issue"? Fake apology, trying to be a victim

— thebostongirl (@thebostongirl1) July 6, 2023