Santa Anita Mall Robbery: Video shows suspects steal expensive perfume in Arcadia
Another brazen robbery incident happened in Southern California. This time the robbery occurred at a mall in Arcadia. However, we have reported several robberies at several retail stores in Southern California. Recently, a video emerged on the internet showing multiple robbers grabbing costly perfume bottles and throwing them into their bags from a store at a mall in Arcadia. Since the robbery of perfume took place in Arcadia Mall, people have been left stunned and shocked. This brazen act of perfume robbery is creating a stir and leaving people worried. Therefore, they have been left eager to know the circumstances surrounding the robbery at Arcadia Mall. We have mentioned everything that the authorities explained. Follow this article until it ends. Swipe down the page.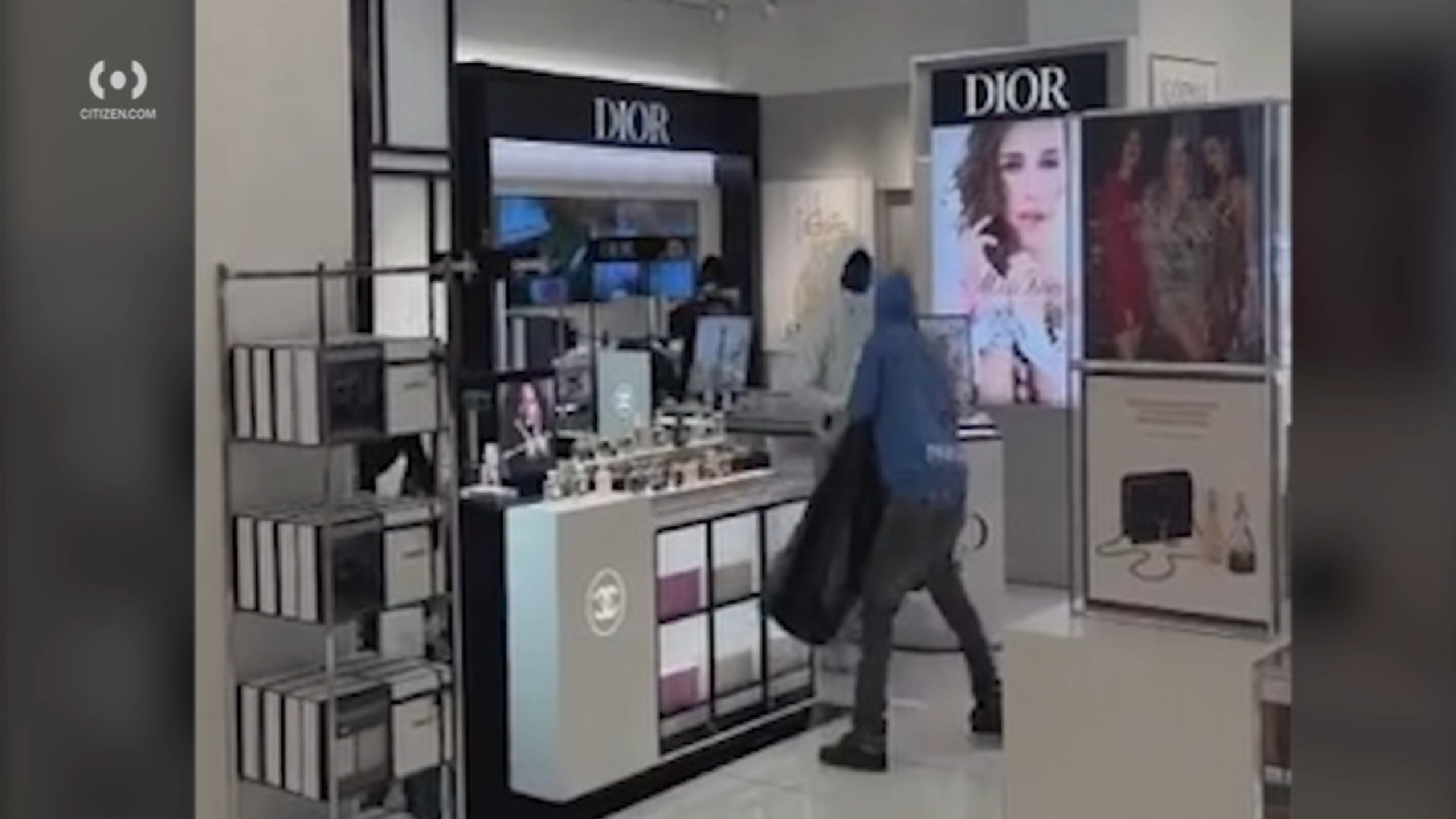 Santa Anita Mall Robbery, Arcadia
The viral video shows five masked robbers at a retail establishment in Arcadia Mall. On Tuesday, the five masked thieves invaded a Dior counter inside the Macy's at the Shops of Santa Anita Mall. The thieves did not take away cash from the store, they just robbed pricey perfume bottles. The viral video shows them throwing perfume into trash bags. Furthermore, the five masked thieves ran away as onlookers gasped. Continue reading this article for more details.
The five robbers left the scene in a black sedan, say police. According to the police, the robbers came out of Arcadia Mall and left in a black sedan. To catch the suspects of this brazen robbery, police are seeking help from the public. The police urged anyone with information is requested to call Arcadia police. One more similar incident happened on Melrose Avenue where a flash mob robbed a store. The video of the incident shows the aftermath of the robbery at a retail establishment on Melrose Avenue. Drag down the page and get more details.
Reportedly, the video of the robbery at the Dior store in Arcadia Mall was posted to Citizen. The video shows the employees of the store from Foot Locker trying to take the merchandise from the robbers and confront them while they were getting into a four-door black sedan and driving away. The police said an armed robbery took place but no person was harmed in the robbery. However, the suspects have not been caught yet. The video of the robbery at the Arcadia Mall is also going viral on X formerly known as Twitter. Stay tuned to this website for more details and further updates.