Anupama written update 7th July 2023 full episode: Anupama console Anu
The watcher of the famous and high TRP show Anupama. We are here to share the next update of the next episode. This show is running with the great TRP on television. The latest episode starts with Vanraj saying to Anupama that life will keep testing her but she has to face it and asks her not to stop. Anuj hears their conversation. She says that this is tough but she will go to the USA. She adds that it is tough to leave Anu and everything this time but she will fly to the USA at any cost. He smiles to hear her words. Vanraj says that he is happy with her decision.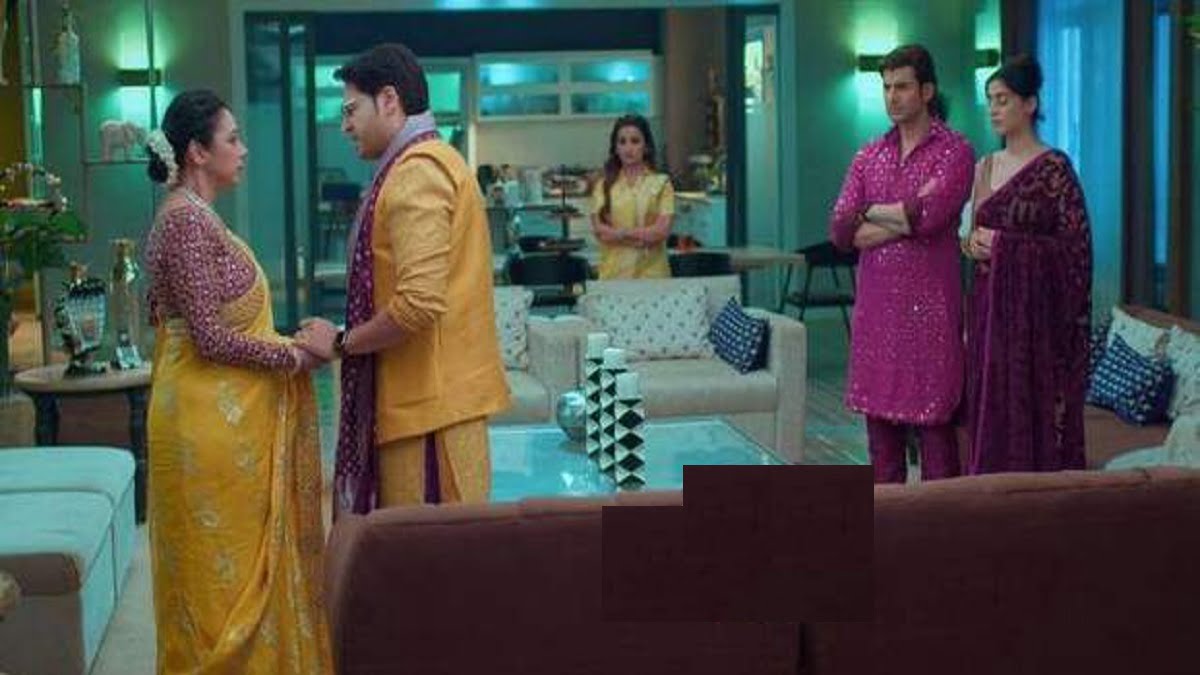 Anupama written update 7th July 2023 full episode
Malti Devi waits for Anupama. Nakul tell to Malti about Maya's death. He asks if she changed her decision. She says she can't do this. She decides to attend Maya's mourning meeting. Anuj calls out for Anupama saying that Any has locked her. Anupama Anuj and Shahs run. Vanraj and Anuj Break the lock. They get stunned to see Anu lying with Maya's photos around. Anupama goes to support Anu. Anu in sleep regrets calling Maya bad. She asks Anupama not to leave her. She wakes up and says she wants to meet her mother.
She says that she wants to say sorry to her.  Malti and Nakul learn that something happened to Anu thus family with them. Anuj makes her understand that Maya has turned into a star. She asks Anupama not to leave her. Malti and Nakul stand shocked. Nakul says to her that they would not have come. Anupama meets Malti. She asks Anuapama to get ready to fly. Vanraj assures Malti. Anuj adds Anu will understand and Anupama will fly to the USA surely. Anupama says that she will reach on time on Airport.
Mattis says to Nakul that she has doubts that she can change her decision and adds if she did she has to face the result of this. Everyone tries to convince Anu to eat something. Anu shares she is missing Maya. Vanraj also says to Paritosh that Anupama can change her decision because of Anu. Anuj asks Anupama what is she thinking she replies that what will be her reaction to Anu when she gets to know that Maya is dead because of her. He says that saving the latter was Maya's choice. He asks her to keep it secret. Barkha hears their conversation. Stay tuned for more updates.